SYP 2023 Elections
The Scottish Youth Parliament (SYP) is the democratically elected voice of Scotland's young people. Around 160 young people aged 14 – 25 are elected every two years to represent every part of Scotland and campaign for positive change.
The votes from young people give MSYPs their democratic mandate to represent the views of Scotland's young people. Over the past two years, the work of MSYPs has had a hugely positive impact on the lives of Scotland's young people.Voting in the SYP elections is the best way to make sure that your views are reflected in the work of the Scottish Youth Parliament on local and national issues.
Members of the Scottish Youth Parliament (MSYPs) represent young people in two ways:
In your local constituency – SYP constituencies are the same as the Scottish Parliament constituencies, so you can find out what your constituency is by putting your postcode into the MSP search on the Scottish Parliament website

here

.

Through a number of

voluntary organisations

which have representative MSYPs - Young people who are a member of a voluntary organisation can vote in their voluntary organisation and in their local constituency.
You can find out more about the candidates standing by selecting the constituency from the drop-down list at the bottom of this page.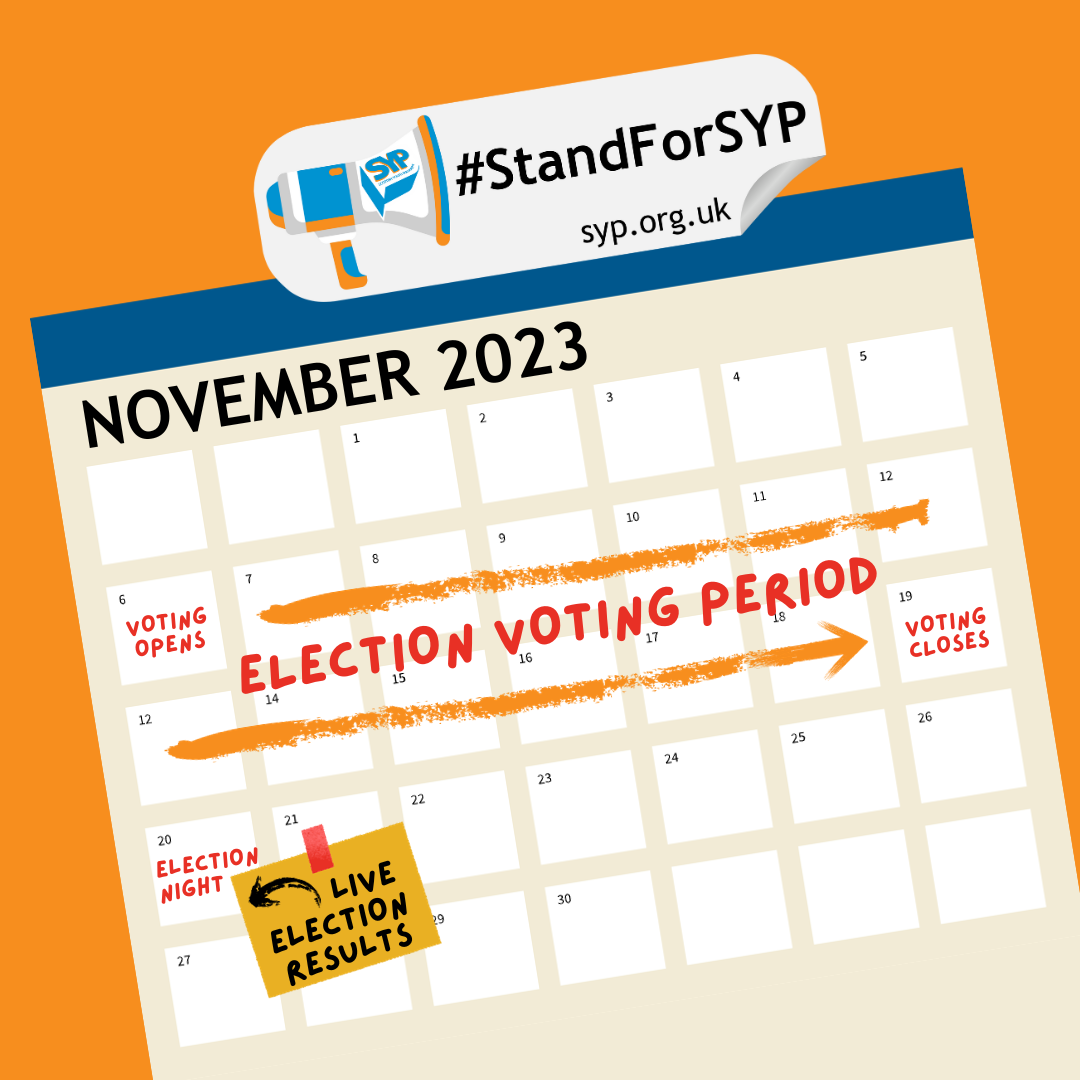 Election timings:
Starts May 15, 2023, 8 a.m. and ends Feb. 1, 2024, midnight.