Ewan Knight
Scouts Scotland
Key Issues
Education
Youth work
The environment
Candidate Presentation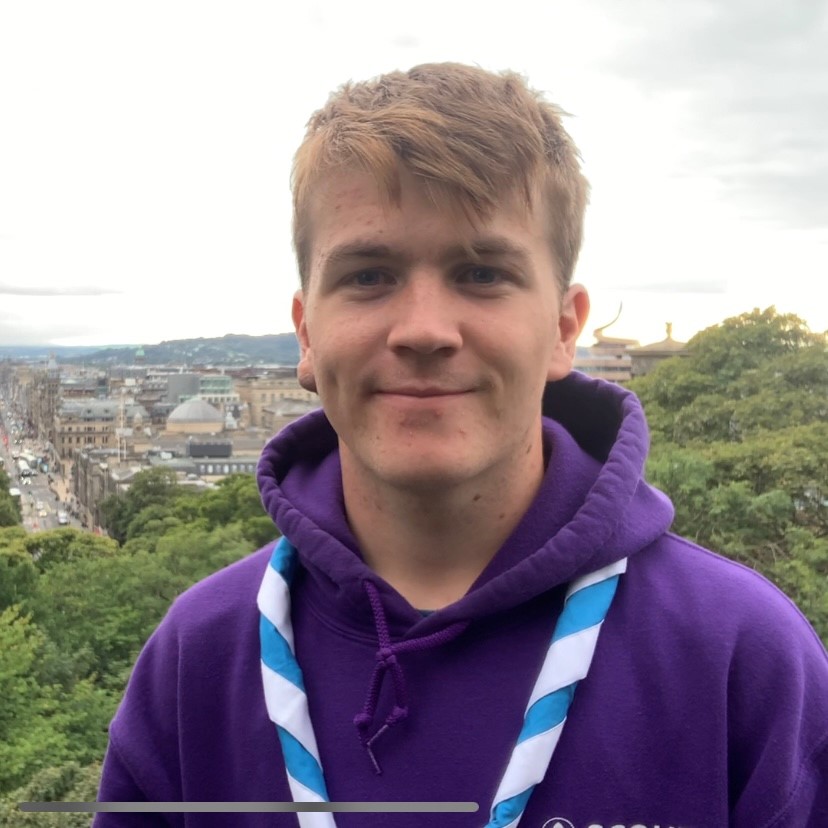 Candidate Profile
Why do you want to be an MSYP?
I have always been interested in making a difference and striving for a better world, be it taking part in decision making at my school, or teaching the younger sections that I'm a Young Leader with important life skills, that only Scouts can teach. I want to be your MSYP because I've been very lucky in the past few years and I've been able to interact and make friends with Scouts from all over the country, from Caithness to the Borders and everywhere in between, and this is what has made me realise what a unique and important thing we are apart of. I am also really excited at the idea of being able to ensure the voices of Scouts in Scotland are listened to by people in power.
How will you consult with the young people in your area or organisation to ensure that they are represented well and their voices are heard?
If you were to elect me as your MSYP for Scouts Scotland, my main mission would be to talk to you, after all I wouldn't be doing my job if I only went with my own ideas. There are two main ways that I would be able to consult with you. That would be by getting you to email me with issues, ideas or anything else that you come up with and I would make sure to respond to every single one, as I know that this is already the case with our current MSYPs. The second way I would consult with you, is by coming to visit your Scout troop, Explorer unit or Network group. I would try my best to visit a different group every month, and I'd make sure it wouldn't just be around the Central Belt as we have scouts all over the country.
Why should someone vote for you?
I've been in Scouts for almost 9 years now, that's more than half of my lifetime. I'm extremely passionate about what Scouts stands for and their values and this is shown through my participation in the national Online Blethers, co-hosting a mental health webinar on behalf of Scouts Scotland, speaking for my Explorer unit at AGM's, as well as helping speak at events for my local Scout group. I'm confident talking to people and I will always make sure that your opinions matter. One of the more unusual things I've done was taking part in the Edinburgh Gang Show along with a hundred or so Scouts and Guides, so I am no stranger to large audiences. If there's one thing you remember about me, I want it to be that a vote for me, is a vote for your voice to be properly listened to and acted upon. I really do hope you consider voting for me to be your Scout Scotland MSYP.