Niamh Kirkland
Scouts Scotland
Key Issues
Education
Employment
Health and wellbeing
Candidate Presentation
Download PPT File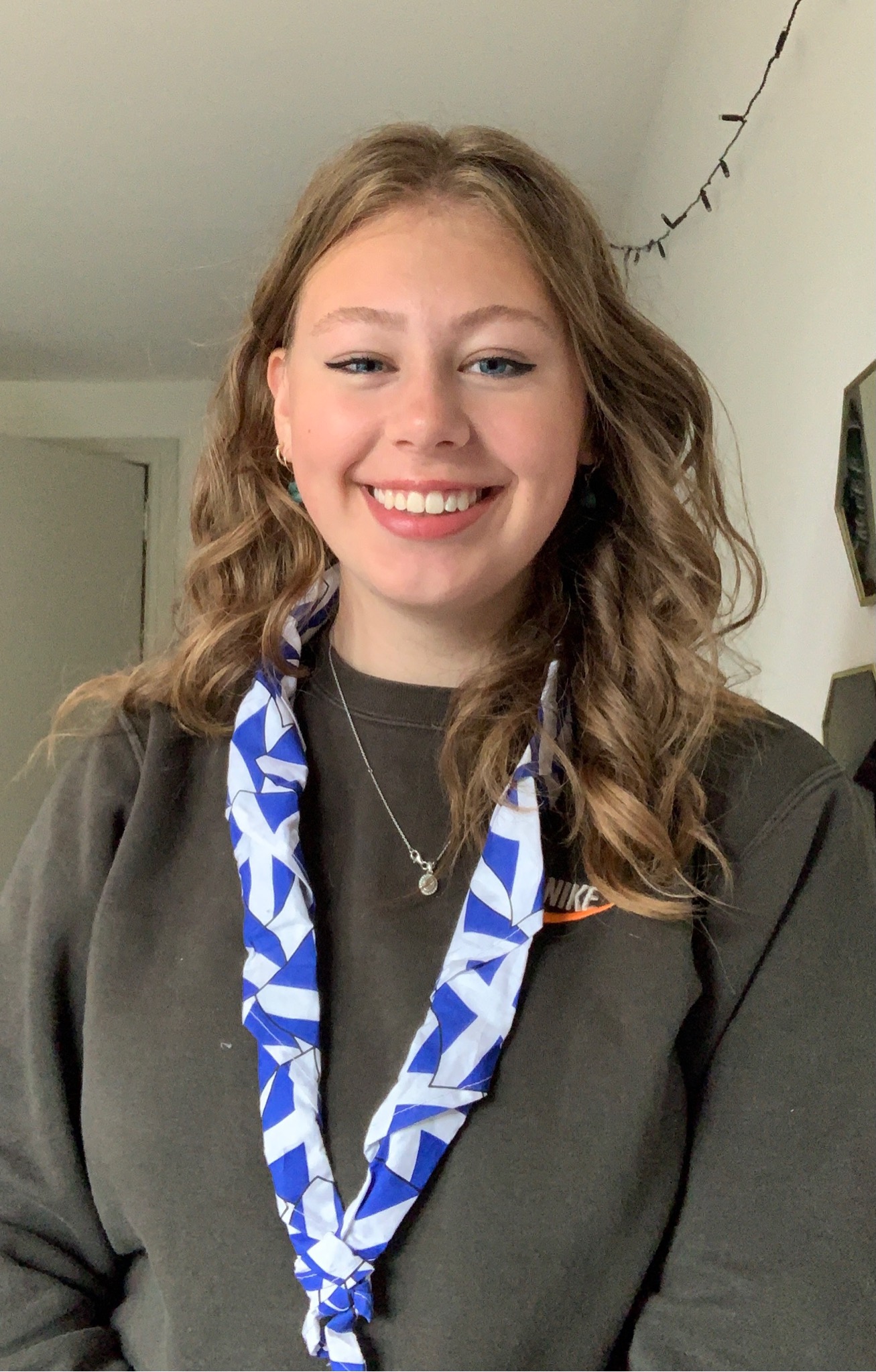 Candidate Profile
Why do you want to be an MSYP?
As someone who is frequently frustrated by some of the injustices in our society I decided that it's all well and good complaining but if I am not going to take action and try to make a difference then what is the point of complaining. I want to be an MSYP because I believe that everyone should have a voice to be able to stand up for what they believe in and SYP is a place where that is possible. Being a part of SYP is a unique position in that it not only allows us young people to have a voice but also allows us to enact positive change. I also fundamentally believe that Scouting is an amazing organisation that I would be honoured to represent and take our scouting values of respect, care and co-operation to the youth parliament.
How will you consult with the young people in your area or organisation to ensure that they are represented well and their voices are heard?
As an MSYP for scouting I would be in a difficult situation to allow every young person in scouting to have a voice as we are spread all over Scotland. To combat this, if elected to the role I commit to holding a zoom meeting every month where any young person from Scout Scotland is able to join and talk to me and the other MSYP about issues they believe should be raised in the Scottish Youth Parliament or in a more local campaign. I will also make my social media and email addresses well known and open to all and would endeavour to reply to all emails and messages quickly and comprehensively. I would also champion our Youth Shaping in Scouting by meeting with young people and groups across Scotland to find out their opinions and priorities, to better decide what I should bring before the parliament.
Why should someone vote for you?
I am an incredibly passionate, committed person, if elected to this position I would take every opportunity with open arms and try my hardest to accurately represent the opinions and priorities of every young person in Scouting. I have represented Scottish Scouts before as the Scottish representative on the UK contingent impact team so I have experience with collating lots of information from across Scotland and accurately representing it to others. I also recently co-hosted a Scout Scotland mental health webinar which was an amazing experience talking with those across Scotland about such an important issue. Outside of Scouting I recently competed in the national European Youth Parliament debating competition which was a stressful but incredibly enjoyable experience where I learnt about many issues facing people across the EU and UK. More specifically, my committee's motion was on the employment crisis for young people, which is an issue I am very passionate about and would definitely bring in front of the parliament if given the opportunity. Overall, I believe I would be a great fit as one of the Scout MSYPs and hope you agree. I recommend reading my slides for more information on myself and the issues I would like to address.